Kobe Trophy Print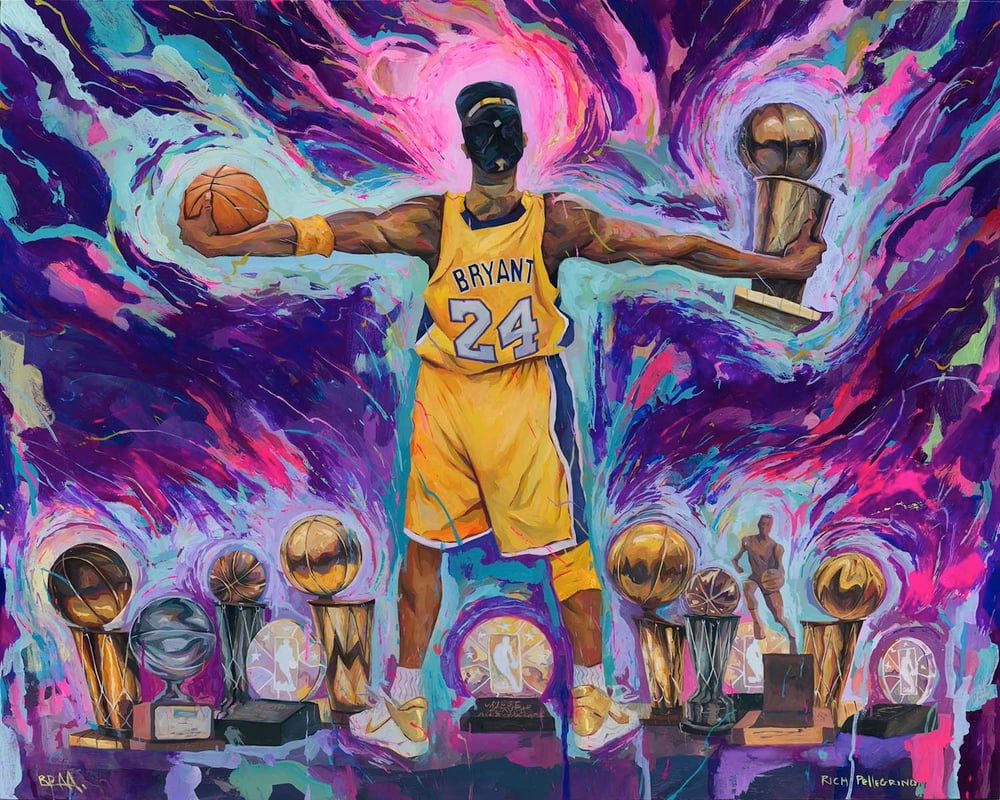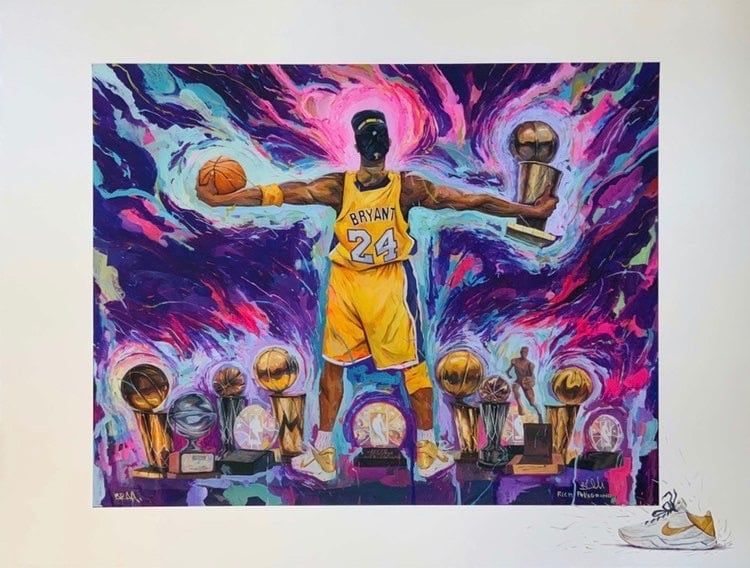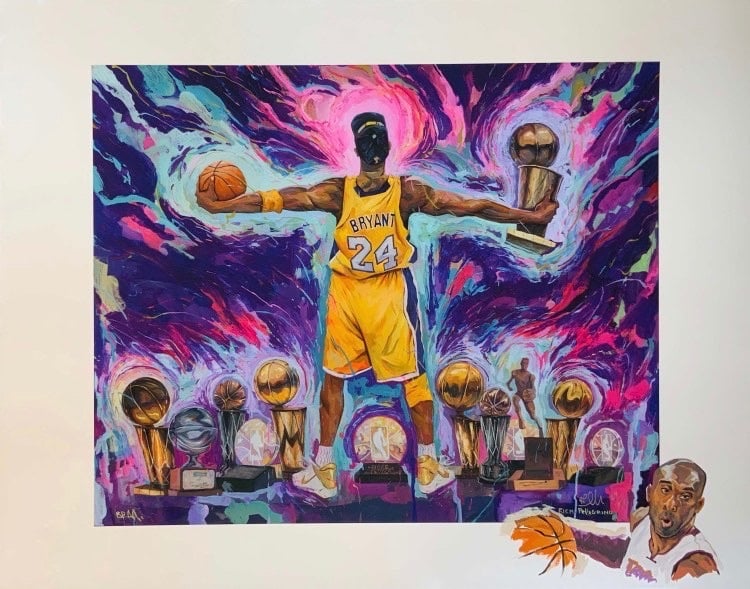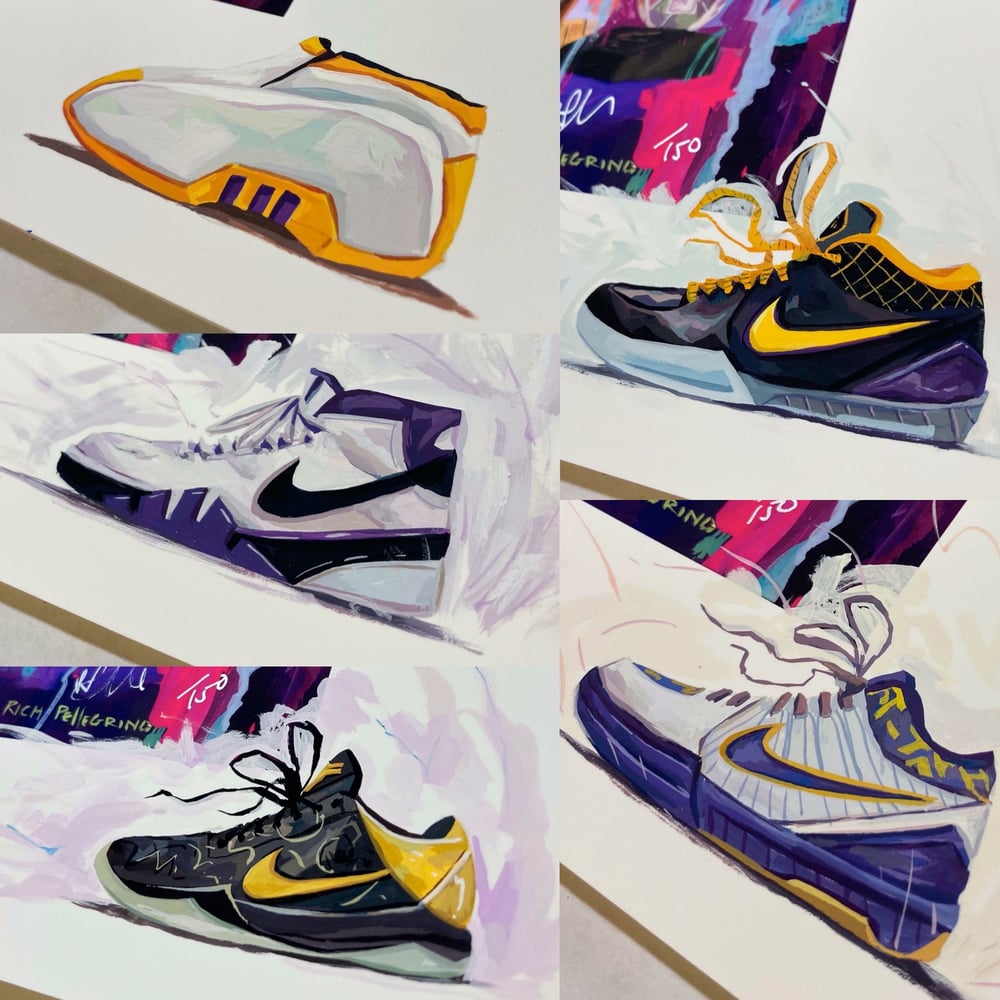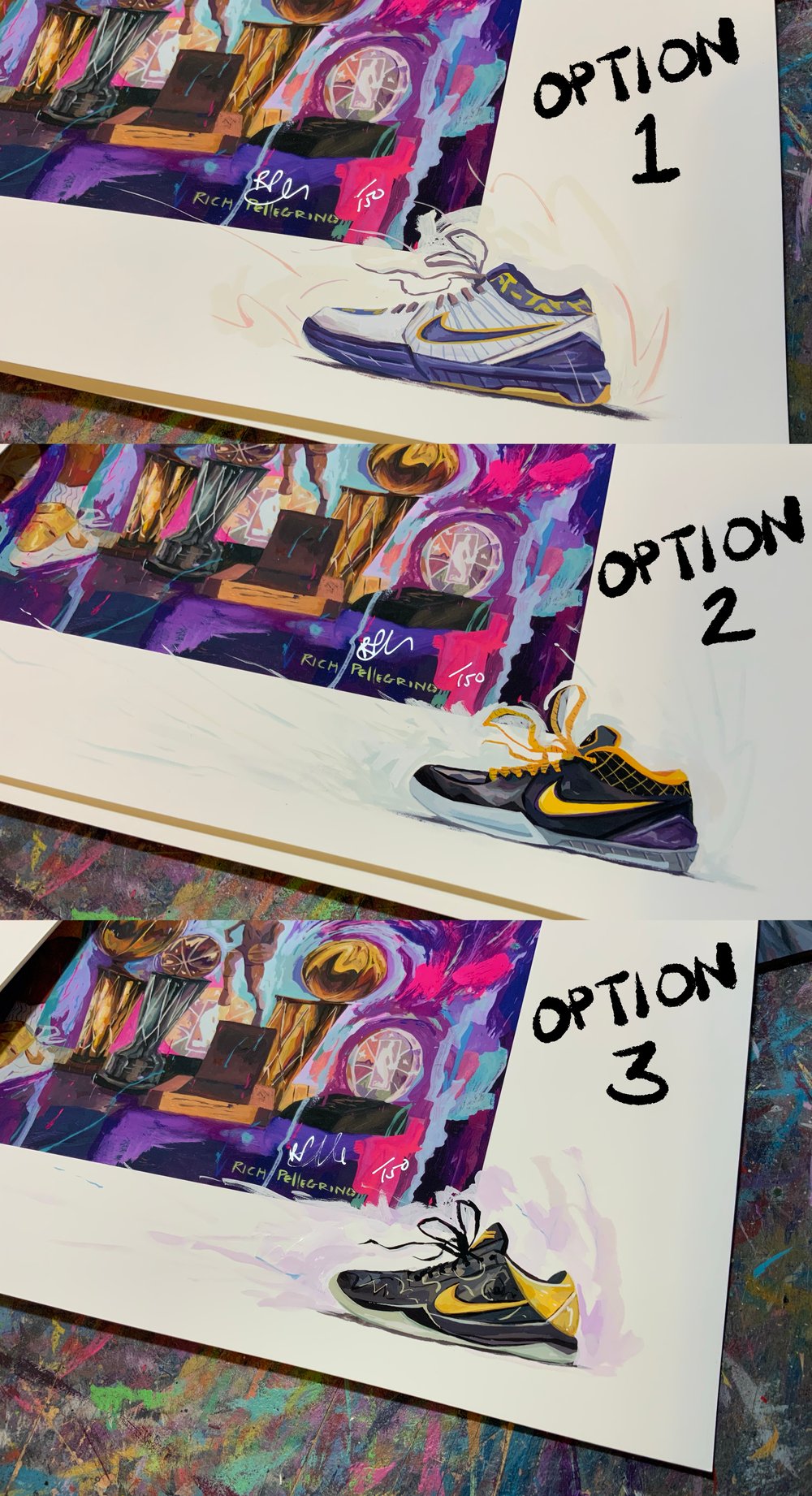 Only 5 numbered copies available. The rest are sold in China at the Pro Kicks Exhibition.
17" x 22"
archival epson watercolor paper
edition of 150
Artist Proof: 10
I have 3 sneaker remarques completed and are shown in the last photo.
Bulk orders over 5 prints will be shipped flat or separate in tube. Estimate will be given at time of order. Please email with any questions.